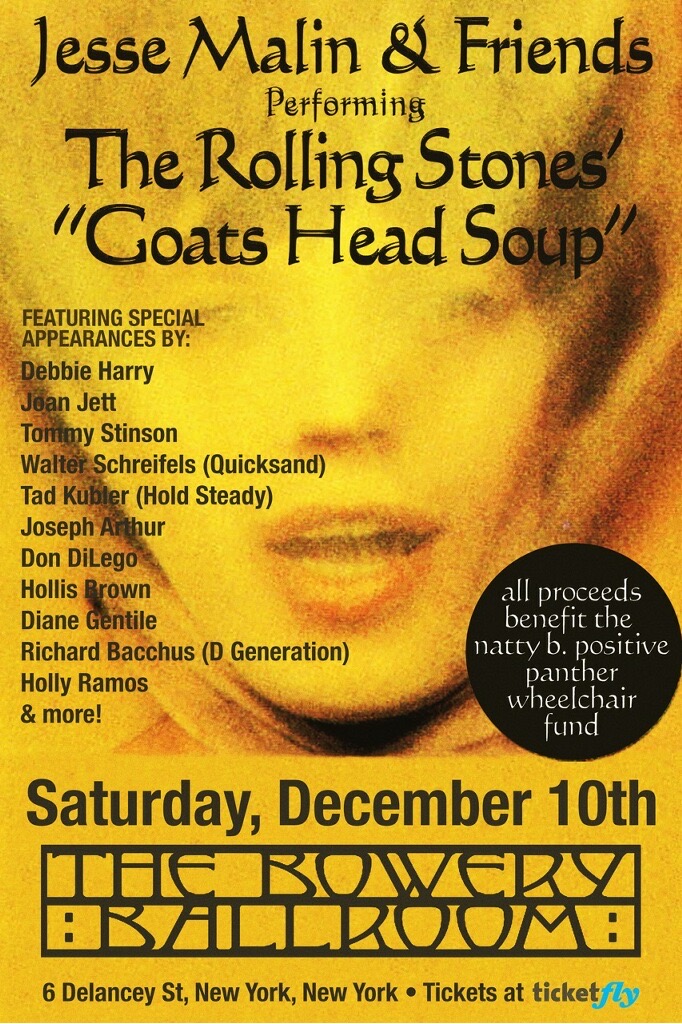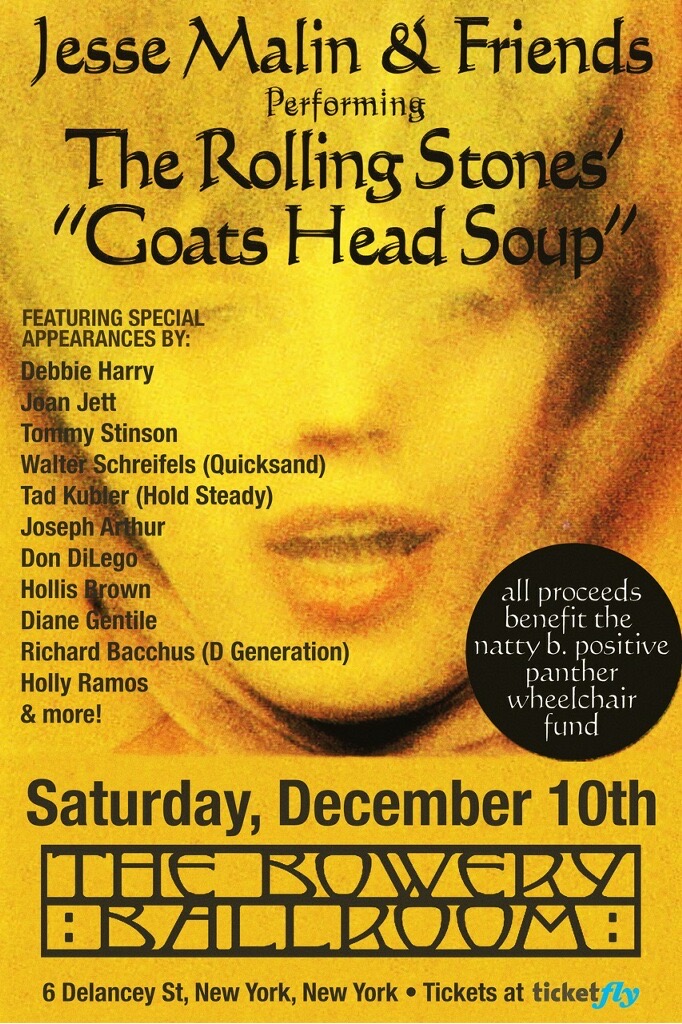 DEC 10th /
The Bowery Ballroom
/ NYC / 8PM
** JOAN JETT and DEBBIE HARRY join the cause!! **
We don't even know where to BEGIN on this crazy silly amazing show. Our 2nd Annual Velvet Elk Records Holiday Extravaganza has become the equivalent of The Johnny Cash Holiday Happy Hour! First and foremost, this is a particularly special show for our good friend Natty B, as the proceeds of the show are going directly towards helping her buy a new special design wheelchair, one that she desperately needs. And jesus, if there isn't someone we know who deserves it more.
This night will be EPIC, and all you need to know is right there on the posters. GET. YOUR. TICKETS. NOW. These will be gonzo soon. Come celebrate with us on another Velvet Elk evening of evenings! After Holly Ramos, Richard Bacchus, Don DiLego, Tommy Stinson, and Jesse Malin, comes the top of the christmas tree…a no-holds barred, song for song replay of one of our favorite under-heralded albums, "Goats Head Soup" by some band calling themselves
The Rolling Stones
. And the line-up of Mick Jagger stand-ins is staggering, and not just drunkenly so.
Joan Jett and the Blackhearts
Debbie Harry
Jesse Malin
Tommy Stinson
Don DiLego
Richard Bacchus & The Luckiest Girls
Walter Schreifels
Hollis Brown
Diane Gentile
Joseph Arthur
..and more and more…