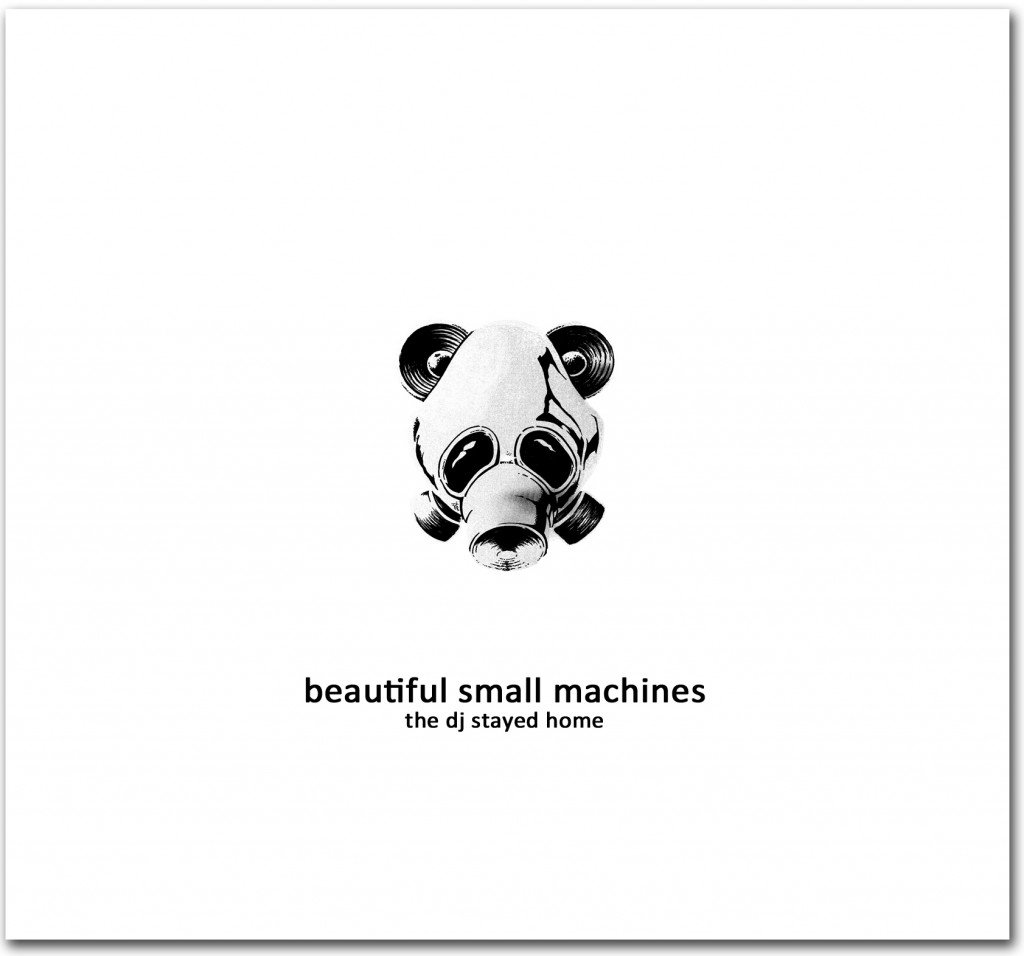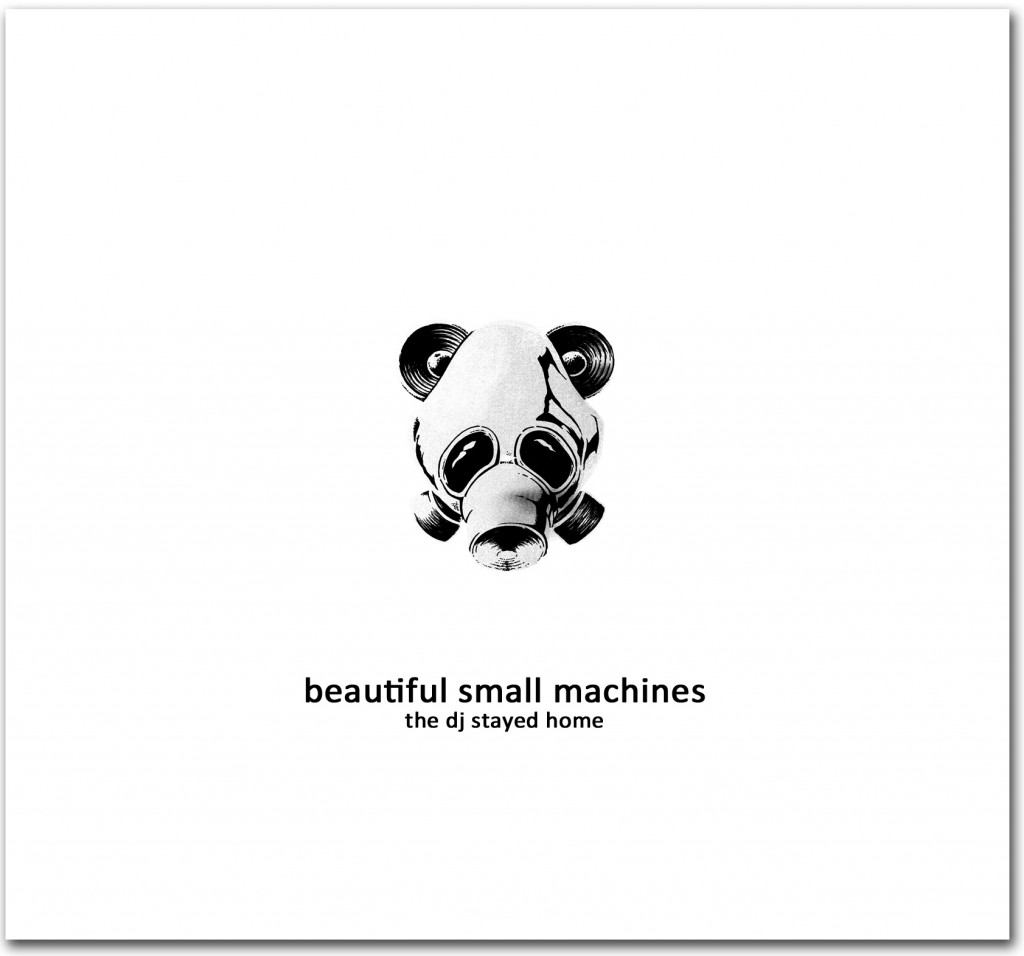 About the Album
(New York, NY) NYC based "electro twang" duo, Beautiful Small Machines releases brand new single, "The DJ Stayed Home," which is now available for premiere. Listen HERE! "The DJ Stayed Home," is the title track from Beautiful Small Machines unreleased LP, which is set to drop this summer. You can hear it first HERE. In the duo's latest release, their Blondie-meets-Arcade Fire sound connects with what Collected Sounds Blog describes as "a bit like Grandaddy, The Postal Service and The TIngs Tings forming a super band." Other notable influences include: Duran Duran, Yeah Yeah Yeahs, Elvis Costello, Patti Smith, Wilco, The Rolling Stones and 80s pop music.
Beautiful Small Machines was formed in 2007 by Bree Sharp and Don DiLego in New York City. Sharp is the lead vocalist and lyricist, and she also plays GUITAR AND tambourine. DiLego backs up Sharp's vocals, plays electric guitar, bass, PIANO, drums and cowbell ON THE RECORD. He is also the PRODUCER AND MAIN SONGWRITER ALONG WITH SHARP. Sharp BEGAN HER SOLO CAREER WITH Trauma Records in 1998-99. "David Duchovny", HER FIRST SINGLE OFF THE album A Cheap and Evil Girl, QUICKLY BECAME A CULT HIT, ACCOMPANIED BY A STAR-STUDDED UNDERGROUND VIDEO. WATCH HERE. DILEGO AND SHARP WERE INTRODUCED BY THEIR MANAGER IN NEW YORK CITY. DILEGO HAD JUST SIGNED WITH UNIVERSAL AND THEY BEGAN WRITING SONGS TOGETHER. They joke about the start of their relationship being a "nightmare," but their bond mimics more of AN UNBREAKEABLELIFELONG connection. "FOR BETTER OR WORSE!", BOTH OFTEN ADD. On stage at their shows, THIS BACK-N-FORTH ENERGY IS PLAINLY ON DISPLAY, but listening to their record shows off their natural, creative kinship.
Beautiful Small Machines has performed all over the NYC scene, including shows at Bowery Electric, Rockwood Music Hall and the Bowery Ballroom. Their live show has been known to BE BOTH ENERGETIC, UNPREDICTABLE, AND EVEN COMIC DEPENDING ON THE MOOD OF IT'S FOUNDING MEMBERS. They've been featured on various notable publications such as The Guardian, The Music Ninja, The Burning Ear, BBQRobotChicken, Into The Groove UK, The 405, Eartaste and The Album Project – just to name a few. Soterios Johnson from WNYC says, "Their collaboration produces upbeat synth rock with catchy hooks and clever lyrics." Earbuds Blog says, "Their sound and flair are so fresh and original… They have an amazing blend of genres and blend electronic beats with rock star guitar pieces. Fantastic." Look out for more on Beautiful Small Machines!
Reviews
Seems to mature their sound even further and sets them apart from the influx of electro-pop bands that have stormed the music scene in the years following the release of their first EP. "Bring Out Your Dead" really shows off the progress Bree herself has made as a vocalist, not just aurally, but lyrically as well. – In Your Speakers
The DJ Stayed Home, although shorter than it should be, shows that the Beautiful Small Machines are expanding their sound into something which is not only more developed, but also more creatively dignified than their debut. – In Your Speakers It's that kind of track that stays with you for days…enough potential to make you look forward to whatever else they can offer in the future. – The Magic Room Project
The DJ Stayed Home…is a lovely folky electro-poppish ditty about the troubled life of a DJ – Write.Click.Cook.Listen Beautiful Small Machines' "The DJ Stayed Home" is a gorgeous piece of piano-based folk pop. It's the perfect song for late spring nights when the air is warm and summer is just right around the corner. – leading us absurd
Fans of live music everywhere: Beautiful Small Machines have just written your anthem. There's something so triumphant about the electro-twang group's new single 'The DJ Stayed Home,' you'll find yourself ecstatic by the end of the tune, no matter what's going on in this troubled DJ's life. it's this kind of excitement that the band's always been able to get across pretty easily in their tracks, from the bleep-blopping synth joys of debut record 'The Robots In Love,' to their moving cover of 'Paper Planes.' It's an unapologetic warmth and joyeux de vivre that collaborators Dan DiLego and Bree Sharp always seem to find in the keys and frets of their synths and strings. – the deli
"The Girls Are Here," the newest single by the New York songwriting duo Beautiful Small Machines, brings one classic group to mind immediately from the outset: The Beach Boys. With this track, the duo of Bree Sharp and Don DiLego bring to mind all the summertime fun associated with that quintessential pop act, all the while adding their own unique dose of fun to the equation. – Pop Matters
The duo have received quite a bit of attention across both the blogosphere and the print world for a breezy, infectious pop sound, with a little bit of punk scuzz and twang as you'll hear on the extremely summery "The Girls Are Here," off their soon-to-be released The DJ Stayed At Home. At the bridge, the song takes on a Beach Boys-like feel thanks to the playful use of harmony. Honestly, it's just an incredibly fun song that immediately put a smile on my face — and it's the song of song that I'd want to hear while day drinking or doing just about anything outside. – The Joy of Violent Movement
"At the core of the material on The DJ Stayed Home there lies an instant likability and charm that owes as much to Sharp's vocal versatility to DiLego's smart and creative instrumentation." – INDIE-MUSIC.COM